As early as 4am today, the National Association of Aircraft Pilots and Engineers (NAAPE) commenced shut down the operations of Caverton Helicopters over illegal slashing of salaries, blatant injustice, high handedness, nepotism as well as disregard for labour laws as it concerns remuneration and termination of employment.
The strike slated to last the whole of one day will cripple the airline's operations and disrupt its inter-dependent services in the cities Lagos, Port Harcourt and Warri.
The unions and management of offshore and onshore helicopter and private charter group, Caverton have also been on this rocky negotiation issue since September 2015 on the disparity in salary payment between Nigerian and expatriate workers with no end in sight.
NAAPE has grounded the airline completely in its one- day strike to ensure that the airline management retraces its steps and corrects all the anomaly, the clampdown started place even before the airline could embark on their first flight. .
As at yesterday, Nigerianflightdeck.com learnt that four workers were sacked from the airline arbitrarily, all of whom have spent nine years at least but were sacked with an entitlement of N50, 000 in violation of their terms of service.
A statement issued by NAAPE before today's strike commenced read thus, "It has become clear that the management of the Caverton Helicopters has taken NAAPE and its members for granted. Despite concerted efforts on our part to secure amelioration to several labour issues severing our relationship, management has remained unconcerned about these issues:
"Refusal to commit to payment of salaries every month on, or before 26th day of the month as per Condition of Service as against the present situation where salaries run into months in arrears.
"Refusal to commit to payment of salaries to all Pilots and Engineers in Caverton at the same time, irrespective of nationality, as against the present situation where expatriates are paid promptly but Nationals are owed for months.
"Refusal to commit to pay remunerations being converted from Dollars to Naira at prevailing inter-bank rate as previously agreed.
There is obnoxious issue of deduction of tax and pension without remitting same to appropriate authorities.
NAAPE said that having exhausted all avenues of seeking redress without success, they have to come to the painful conclusion that the management of Caverton has taken their goodwill and patience for granted. 
According to the union, they documented various insensitive deductions in salaries of some workers and a colossal increase in the salaries of people they described as friends of management despite management's claim of wanting to cut salaries owing to the plummet of oil prices.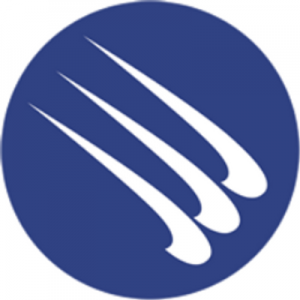 Recall that the National Union of Air Transport Employees (NUATE) had in the letter to the Managing Director of Caverton dated March 30, 2016 with reference number NUATE.GS/MD.CARVERTON/ENP/007-016 and signed by Ag. General Secretary, Olayinka Olu Abioye said that communication served as the final notice of industrial action as there shall be no more negotiation.
NigerianFlightDeck spoke to a unionist who explained that things have spiraled downward since September, 2015 when management unilaterally cut staff salaries without recourse to meet the workers or the unions.
According to a source, when the unions met with the Josiah Choms-led management then they were sold a dummy that the cut in salaries was as a result of the prevailing oil crisis but when the union looked further it found that the cut in salaries was not holistic, and was done putting sentimental interest in the fore."
Meanwhile they were enriching their friends and loyalists, according to the source, and were treating the unions' demands for justice with levity.
The source said that the Caverton asked 30 workers to write a resignation letter and leave if not for the union who waded in but still despite letting them go on grounds of redundancy, most of the workers are yet to be paid.
Caverton Helicopters managing Director of the airline, Mr. Josiah Choms did not help matters because his response to the Mrach 2016 letter was to ask the union to shut the airline down to the detriment of whoever it will affect.
Choms had in a statement to an aviation correspondent syndicated to NigerianFlightDeck confirmed that they have had several meetings with the union and said the cuts were meant so that Caverton could keep all its staff but," If the right thing to do is to shut down the company when we are doing our best to retain everybody, I wish them good luck. We would now see who will suffer," he said.
He claimed that,"Drop in oil price affected everybody. They agreed some people will take pay reduction."
"One of our clients had 7 aircraft, now they are flying 3. We held a meeting, we explained to them. They made some demands which we acceded to. We've had several sessions with them.  We've done the best we can, in this economic downturn. "
However document obtained by Nigerianflightdeck.com, written to the Chairman of Caverton, Dr. Aderemi Makanjuola on March 10, 2016  reference NUATE.GS/MD.CAVERTON/ENP/006-016  by the union showed the clear disparity of salaries to some favoured few.
The union cited disparity, harassment and unfair labour practice in the airline as well as cases of marginalization, nepotism, discrimination, intimidation and executive recklessness being displayed and perpetrated on regular basis by those saddled with the management of human and material resources of Caverton Helicopters, in grave violation of the safety, security and sustainability of the enterprise and the very sensitive aviation industry.
The letter in part read, "Permit us Sir, to inform you that since September 2015, workers of the company are disheartened, saddened and unhappy to observe that their salaries were deliberately cut without recourse to them or their unions, in gross violation of applicable standards; Sir, for security reasons, we shall refrain from using real names, in the following examples:-."
"(a)          Mr. James whose salary was N300, 000 in July 2015 was paid N100, 000 with effect from September 2015, losing N200, 000;  Mrs. Abigail had a salary cut of N250, 000 leaving   her   only N40, 000; Mr. Abdullah had a salary cut of N150, 000 leaving him   with only N50, 000 at the end of the month;"
"Whereas (b) Mrs. Juliet had a salary increase from N200, 000 to N500, 000; Mrs. Angelina had a salary increase from N500, 000 to   N1, 200, 000. (c)   Some other staff did not enjoy increase in salaries neither did they have their salaries cut. (d) Mr. Okoro had a salary cut of just N30, 000 from a salary of N600, 000 etc."
" In the same company where the above scenario occurred, we discovered that all members of staff who were in the departments where one of the benefiting officers operated enjoyed salary increases  as compensation, except two who were seen as not "belonging" and or do not have godfather/godmother;  (administration and human resources)"
"Consequent upon several letters we have dispatched to the Management on this ant- labour disposition, it was sadly discovered that rather than deal with the matter astutely, in a responsible and timely manner, the Management went to our bases in Warri and Port Harcourt, to reverse the salary cut for only indigenes of the area due to pressure from the Community Elders of those places and still left some other staff behind, as they were said not to be  "sons of the soil" thereby creating a divide/bad blood among the workers which is inimical to safety and security."