KADUNA State Government has commended Med-view Airline stating that it has engineered an economic boost in the state and expressed joy that the airline commenced direct flight to Jeddah, Saudi Arabia for Muslims performing lesser Hajj in the holy land.
Med-view Airline on Sunday took off from the Murtala Muhammed International Airport (MMIA), the operational hub of the airline in Lagos and flew to Jeddah via Kaduna and Kano in the North West.
The Boeing 737-800 aircraft conveying the passengers has a full load mostly Muslim Ummrah traveling to the Kingdom of Saudi Arabia for lesser Hajj.
The flight which took off from Lagos was welcomed with a ceremonial water shower at Kaduna International Airport by the officials of the Airport Fire Service in commemoration of the inaugural flight to Kaduna.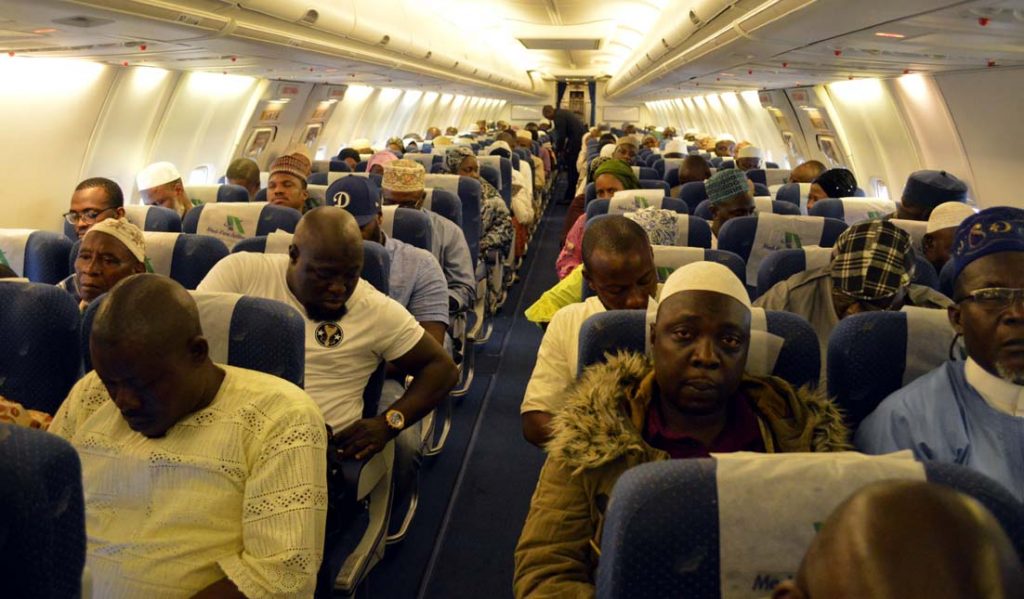 Before now, the airline has been operating scheduled flights from Lagos – Kano to Jeddah but has now added Kaduna state to the Jeddah network amidst excitement from tour operators in the region.
The CEO, Alhaji Muneer Bankole who spoke at a brief ceremony in Kaduna before proceeding to Jeddah via Mallam Aminu Kano International Airport, Kano said the airline was pleased to expand its frontiers in Kaduna state.
Bankole disclosed that the new Jeddah flights would be operated on Sundays and Thursdays and continue throughout summer and Ramadan, saying, "This is a golden opportunity for our people to enjoy direct flight to Jeddah without any hassle."
He commended the Kaduna state government for its support to the airline as well as the tour operators who believe in the airline's capability to offer better alternative to foreign carriers.
Chief of Staff to Kaduna State Governor, Mohammed Bashir Seidu who was on board the flight to Jeddah alongside some senior government officials, said the state is more proud of Med-View Airline.
He said, "Med-View is the pride of the nation now and Kaduna state is more proud than any state or even Nigeria because earlier before now, the airport was virtually empty without any activity.
"Then after the flights diversion from Abuja to Kaduna early this year, airlines began to fly the routes. Med-View started operating the domestic flights. Now all of a sudden, the airline has inaugurated international flight from the airport. We are proud of that. Activities have resumed in Kaduna. You have seen economic activities being boosted, everything is now moving. We are really very happy."
He described the flight operations as excellent and prompt.
"I was on board also from Abuja to Dubai and I've seen the operation is perfect, very unlike the tradition of some airlines that keep shifting the flight time. I can say it's wonderful. It was prompt", he said.