Says Dana POS working at Kaduna Airport
MANAGING Director of Dana Air, Mr. Jacky Hathiramani, has applauded the efforts of the Minister of state for Aviation, Senator Hadi Sirika and other aviation agencies for what he described as a 'skillful execution of the Kaduna Airport as alternate to Abuja.''
Mr  Hathirmani while carrying out spot-check at the Kaduna International Airport said, "considering the time and the urgent need for the Abuja airport to be closed for desired maintenance, the Minister and the agencies should be commended for the speed, tireless work and commitment they have shown in ensuring that the airport is world-class for passengers flying in and out of Kaduna."
On the Kaduna – Abuja expressway, Mr  Hathiramani said 'the road is smooth and okay. The security arrangement is also commendable. I just went for a meeting in Abuja and I have taken time to assess the facilities here. Some of the facilities here are world-class and It's just 2 hours to Abuja.''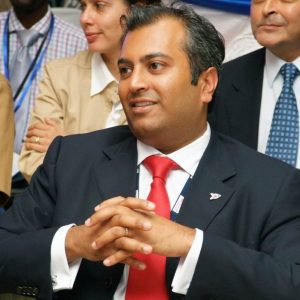 For us, we are always conscious of the fact that passengers will be connecting Abuja from here and we have made adequate arrangements to ensure that all our departures from Lagos to Kaduna, and other routes are as scheduled''
Commenting on the inability of passengers to pay using POS, the Managing Director ​ said ​, ​we have our POS working now. We had to fast- track the process with our banks in order to reduce the burden on our passengers. I also sighted an ATM somewhere around. Things are coming up to speed here and I think it's good for the industry.
As you may be aware, everything we do at Dana Air is geared towards ensuring that passengers get all they need without hassles​. ​ ​O​ur passengers can ​also ​visit our website www.flydanaair.com for their booking, or download the Dana Mobile App which is also fast, secure and convenient for booking, reservation, payment and lots more.
Speaking further, the Dana Air boss disclosed that more passengers are embracing the Kaduna Airport as alternate to Abuja and loads are improving gradually.
He urged passengers of the airline to take advantage of the airline's low fares and superior on-time performance, while also advising them to be patient as the Ministry and its agencies will continue to improve facilities at the Kaduna Airport to ​ exceed ​their expectations within the shortest possible time.